Eye Catching – Appealing Graphics
A FanWrap is a high performance outdoor vehicle wrap that allows you to transform your vehicle in an other-worldly and utterly appealing way. Our unique process features a special air egress layer which prevents trapped air that would otherwise create bubbles under your FanWrap during the installation process.
UV Stable Inks
FanWraps are also laminated with an additional layer that protects against abrasion and UV damage.  The lamination layer also changes the characteristic of the FanWrap substrate to allow it to conform to compound surfaces.
Bubble free, simple DIY installation processs
Every Wave 1 FanWrap comes with the appropriate tools to install your FanWrap.  Additional supplies are available in our store if you have a unique installation that requires additional tools.
High performance squeegee
Knifeless tape – to safely aid in cutting materials
Installation video available on our website
Removable
FanWraps are as easy to remove as they are to install. With the proper technique, they can be removed cleanly and without any damage to your vehicle.
Sizes / Pricing
Our first wave of vehicle wraps will come in several sizes to accommodate any make and model of vehicle. Our first wave will launch with Small (S), Medium (M), Large (L) and Extra Large (XL).
Layout Sheet Sizes / Prices:
Small: 23″ x 19" = $49.99
Medium: 34" x 29" = $124.99
Large:  46" x 39" = $164.99
X-Large: 54" x 46" = $224.99
Prices are listed in USD.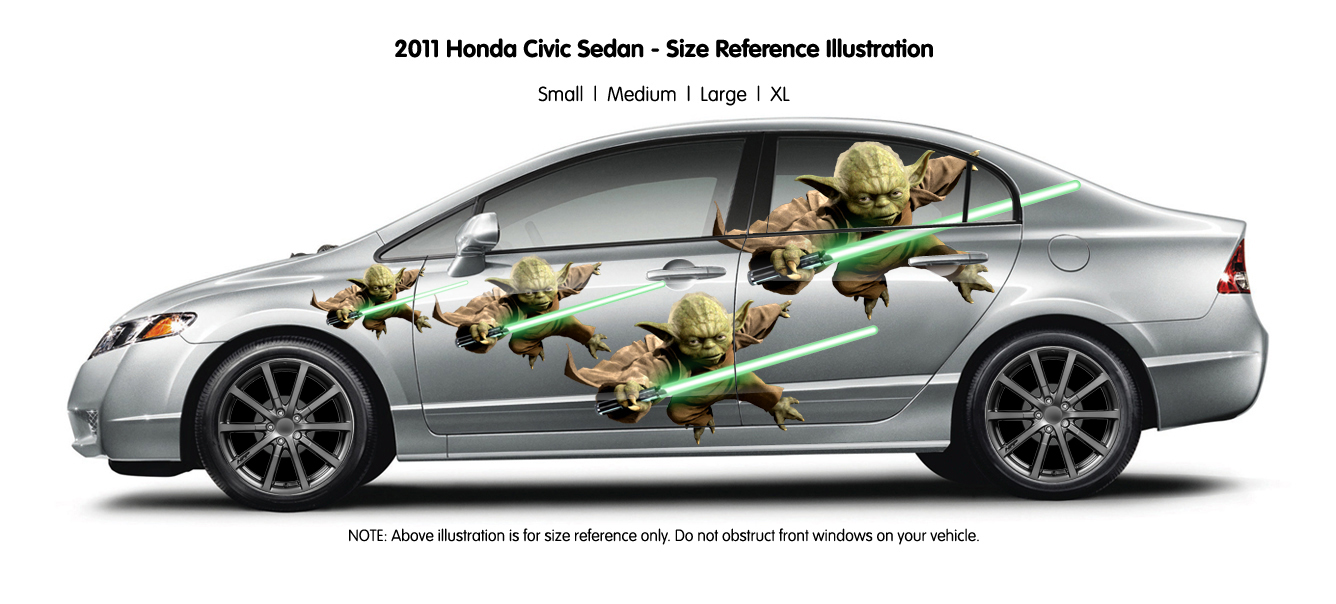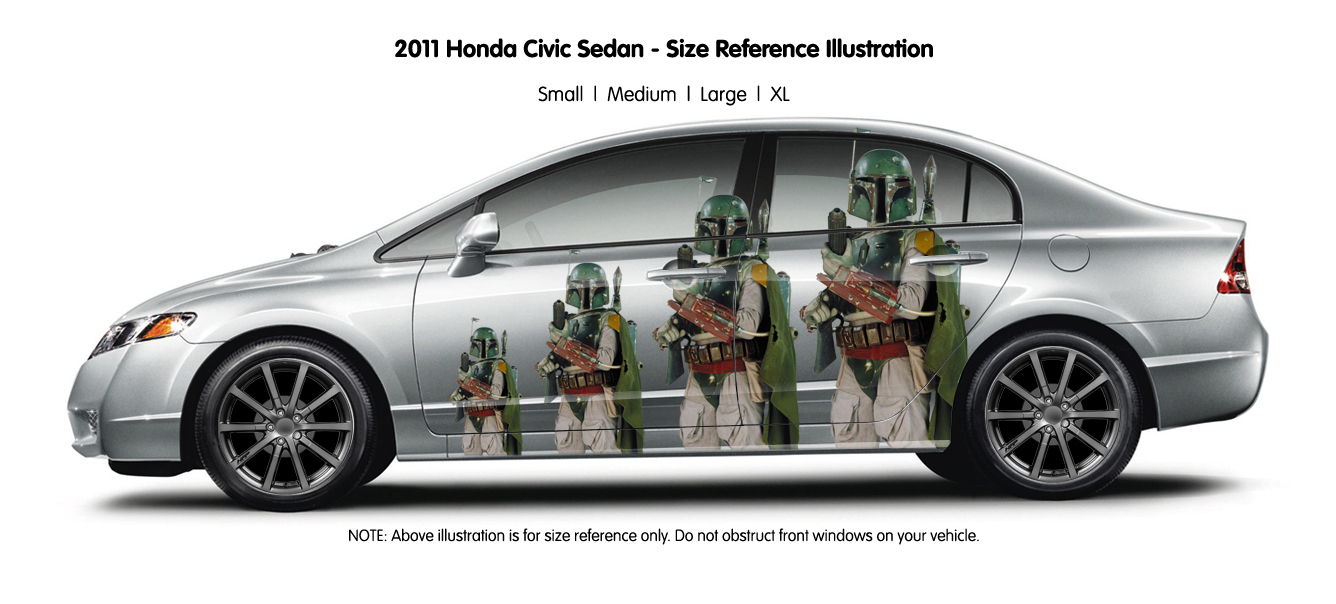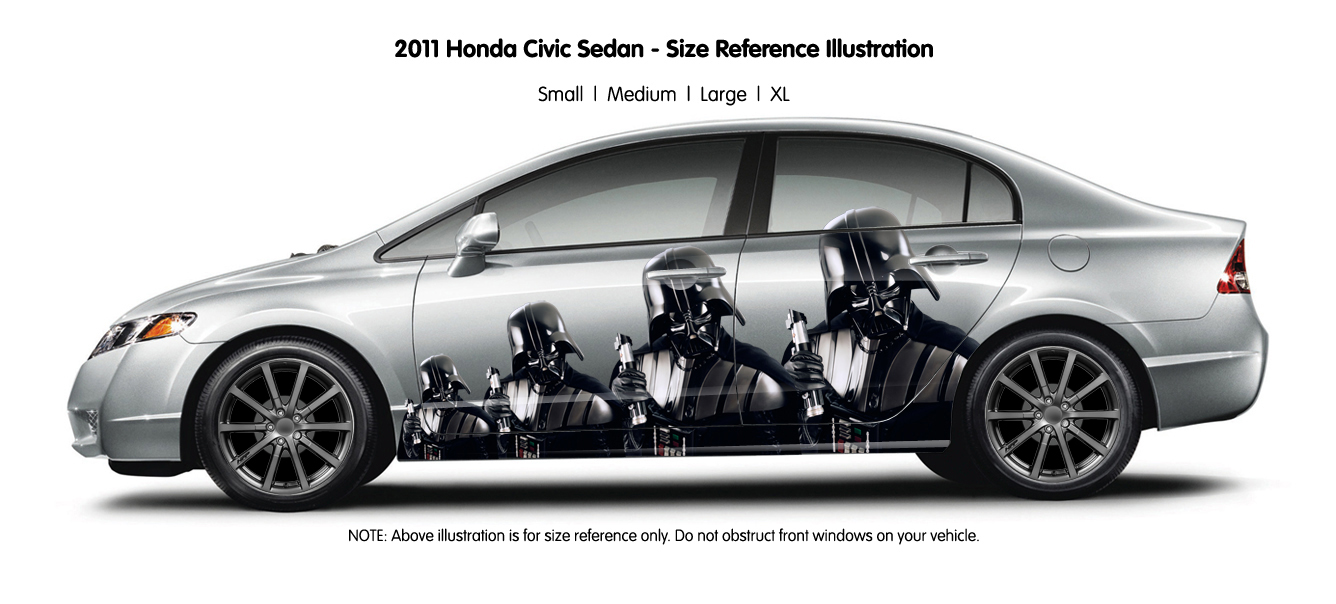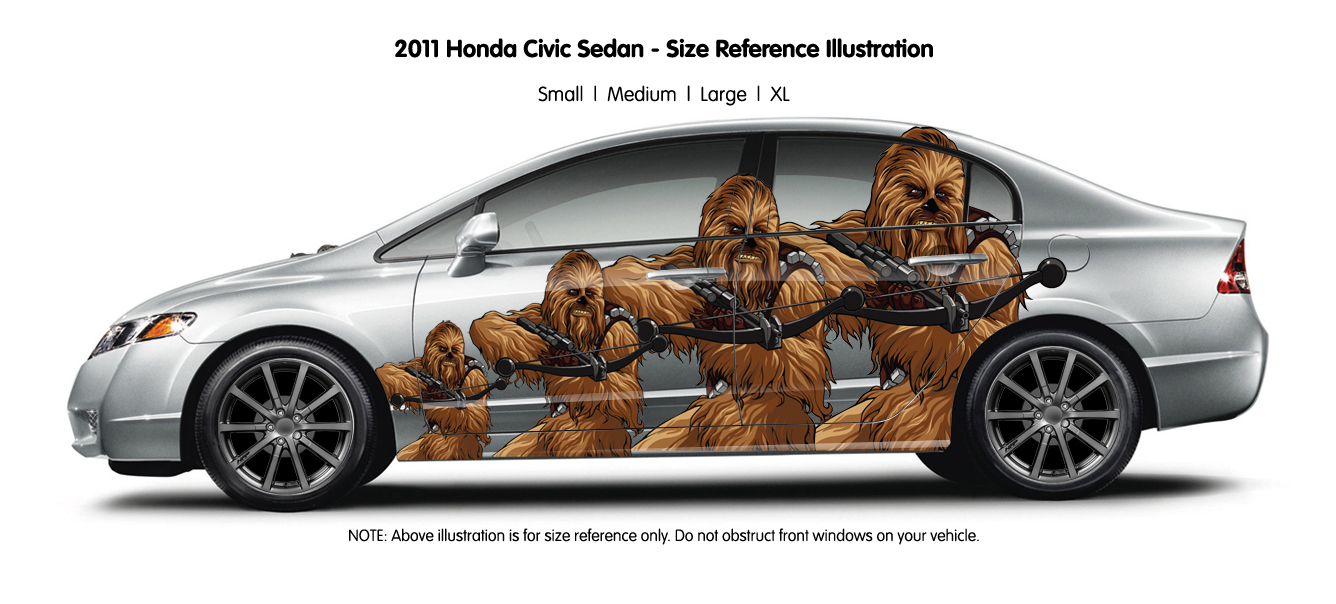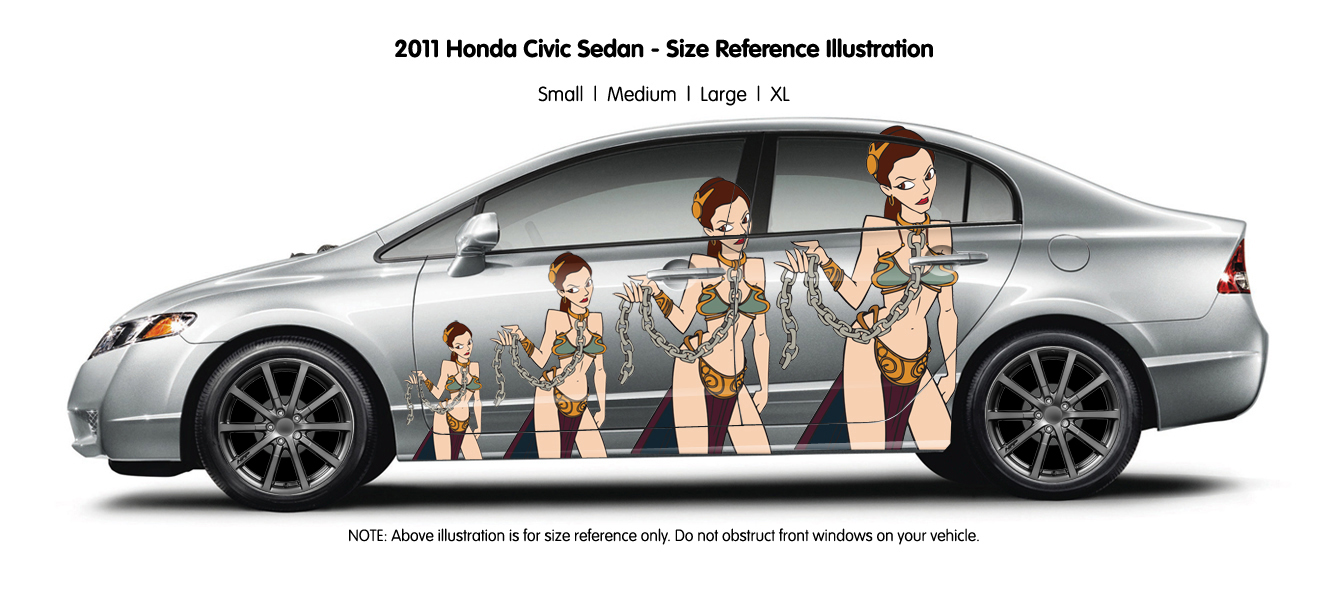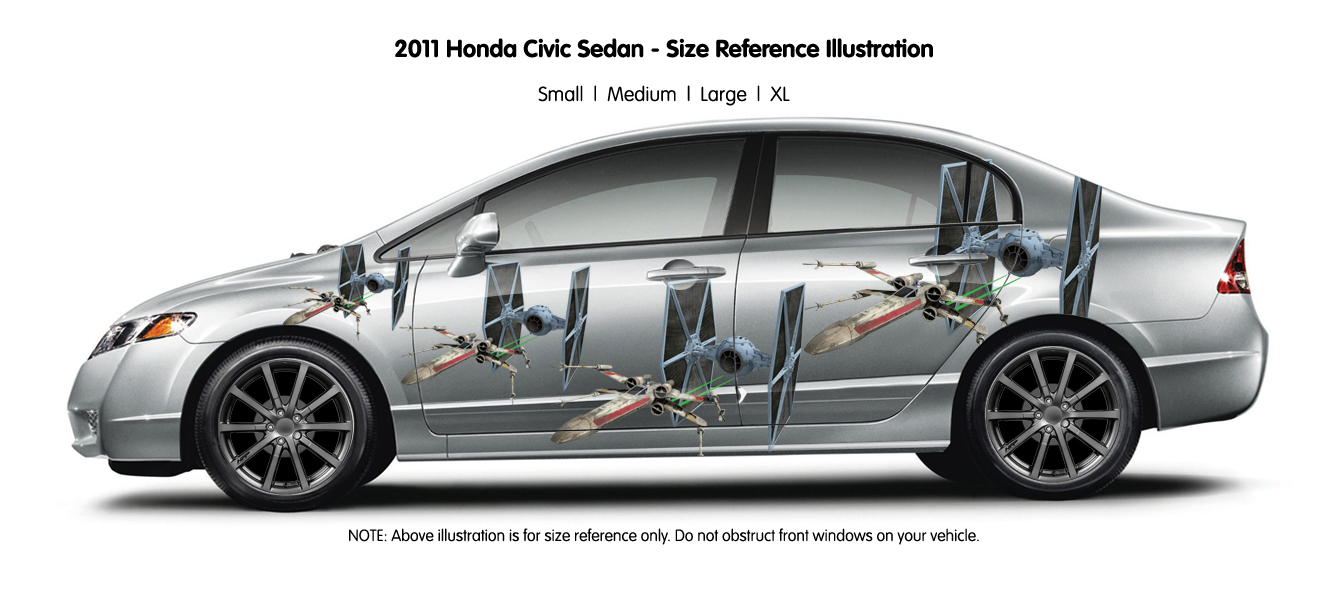 Designs Series:
FanWraps will be offered in waves.  These waves will be designed from artwork provided from the Lucasfilm archives. Future collections may include Bounty Hunters, Various Troopers, Ships, Droids, Aliens, Rebels, Imperials, etc. FanWraps is the only officially licensed Star Wars partial vehicle wrap producer.